Towards Reality in Nanoscale Materials X
12-14 February 2019
Levi, Finland
The 10th workshop in the TRNM series. The workshop is held annually at Levi, in Finnish Lapland, north of the Arctic Circle.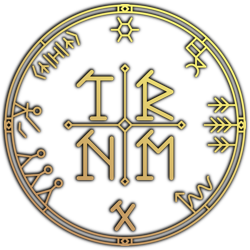 More on accommodation
Accomodation fees
For those who may bring children to the workshop, there is also a limited number of family rooms (for 4 people). Please contact the organizers directly if you need a family room.
Normal hotel room or room in a chalet?
The participants will be accommodated in hotel rooms and chalet rooms. Each type of accommodation has advantages and disadvantages.
As for standard hotel rooms,
you pay for exactly the number of nights you plan to spend
personal facilities (toilet, shower) in the room
Accommodation in a room in the chalet assumes that
even if you spend less than 4 nights, the fee is the same
you may not have your own facilities in the room (some rooms do have them, though, and there are several in the chalet)
However,
you can enjoy more "homely" atmosphere, e.g. burn wood in a fireplace
each chalet has a small sauna (depending on the chalet size up to 14 people), where you can get warm and then dive into snow
you have fully equipped kitchen at your disposal, so that you can cook your own dinner
you can get from hotel K5 some gear for cross-country skiing for free
Once more, you can learn more about chalets from the visitor's guide.