Towards Rationality in Two-Dimensional Nanomaterials XI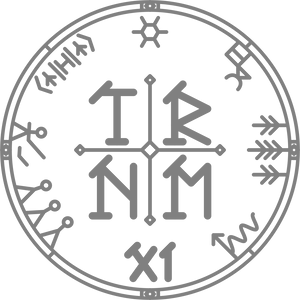 Next meeting
11-13 February 2025
Levi, Finland
FAQ
Read about the accommodation here.
Is Wi-Fi available?
WiFi should be available in all the rooms.
How do I get from the airport to the conference site?
Directly outside the airport exit will be a shuttle bus running into Levi (ticket costs around 10 Euro bought from the driver). Ask the driver to stop at the hotel you are accommodated at. The ride to K5 takes about 25 min (15 min by taxi). You can also take a taxi: if you share it, it should be roughly that same money per person.
Should I check into the hotel, even if I am accommodated in a chalet?
Please check-in at the relevant hotel reception.
What is the poster size?
The poster size is standard A0, preferably with "portrait" orientation.
How long are the talks?
Invited talk is 40 min including questions, and contributed are 20 min.
Where can I register for the workshop after arriving?
Workshop registration (and a small welcome reception, beer and snacks provided) will be held on Monday 10.02 at 19:00 - 22:00 in apartment (skiing house/chalet) 4A in hotel K5. On Tuesday, and for the rest of the workshop, registration will be in the workshop lecture room in hotel Levitunturi.
What meals are included into the registration?
Breakfasts on Feb 11,12,13,14 lunches on Feb. 11,12,13 and workshop dinner on Feb 12. Welcome reception with snacks on Feb 10.
Are there any places to eat out?
There are quite a few restaurants in Levi where you can have dinner, including the hotel restaurant itself. You can have a fast-food meal for less than 10 Euros or go to a very good restaurant.
I am staying at a chalet: can I cook dinner myself?
Kitchens in the chalets (skiing houses)) are fully equipped (not only plates, glasses, cutlery, but also pots, frying pans etc.) There are several shops in Levi where you can buy nearly all kinds of food, so that you can make something yourself.
Can I buy any alcoholic beverages in Levi?
There is an "Alko" shop in Levi where you can buy wine and strong liquors. Beer is available from normal supermarkets. Depending on where you come from (let's say, France or Norway) you may be shocked or nicely surprised by the prices. Overall, alcohol is not that cheap in Finland, so if you travel from, let say, France or Germany, you may consider bringing something with you if you plan to participate in late sauna/discussion sessions :-).
Can I get the skis and gear for downhill or cross-country skiing?
You can rent everything you need - there are several rental shops in Levi. If you are accommodated in K5, you can also get skis/boots, etc. for cross-county skiing from the hotel for free, but the quality of skis and gear is rather poor.
What else can I do during the lunch breaks or after the workshop other than skiing?
You can have husky rides or drive a snowmobile. More information from the hotels.
Any practical advice?
Traditionally, Finns take shoes off when are indoors (makes sense, as you can bring in lots of snow on your shoes). If you are staying in a chalet or going for a visit to a chalet (including chalet A4 where registration will take place :-), please remember this. Consider bringing slippers, or better flip-flops (you can use them in a sauna as well).
You can wear your "outdoor" shoes in the conference room and in the hotel, of course, no problem with that.
Depending on the model of the electric heater you have in your sauna, the heater may or may not have a switch which limits the maximum power. So if your sauna is not hot enough for you, check the position of the switch, but remember it takes a while to warm up.
Please do not forget to ventilate the sauna from time to time, though.
If you are staying in a chalet, remember that when sauna is on, electric heating of the chalet is automatically off. Please read the rules on using sauna carefully.
During late sauna sessions do not forget about other participants of the workshop who are staying in your chalet, and try to limit the amount on noise you produce.
Anti-harassment policy
This policy is required to be followed by all TRNM participants.
We want TRNM to be a harassment-free event, where everyone feels comfortable, regardless of their gender, gender identity and expression, sexual orientation, disability, physical appearance, body size, race, ethnicity or religion (or lack thereof). We do not tolerate harassment of participants in any form.
In a nutshell: Respect everyone's choice. Do not pressure anyone into doing anything they do not wish to do. If someone seems reluctant, let them be and if they state their disinterest do not press the matter. Do not joke or express opinions that do harm.
Racist, sexist, ageist, sizeist, homophobic, transphobic, ableist, or any other form of exclusionary or offensive speech or actions are unacceptable.
Do not comment on or insult other people's looks, clothing, or any aspect of their appearance.
Unwelcome comments regarding a person's lifestyle choices and practices are unacceptable.
If someone states their discomfort with the current discussion topic or the kind of jokes, respect their wish and do not continue with the topic.
Do not make offensive jokes. Hateful speech is unacceptable even in the form of a joke.
Do not make unwelcome sexual remarks at or about other convention members, venue staff, or any associated personnel.
Do not keep talking to someone after they ask you to stop.
Do not continue seeking interactions with someone after you have been asked to stop or they have otherwise indicated that they do not want one-on-one contact. Stalking behaviour is unacceptable.
Do not touch someone without their permission.
Do not share with others any aspect of a person's identity without their consent.
It is not acceptable to touch people's belongings or clothing without their permission. An exception applies if taking an unattended item to the lost and found.
Do not touch people's service animals or accessibility devices without their permission.
Do not pressure anyone to eat or drink anything.
Do not try to intimidate anyone or threaten them with violence. Any kind of violent behaviour is unacceptable.
Continuous disruption of talks or other events is unacceptable.
Do not take pictures or videos of individuals without their explicit permission.
Do not publish or distribute personally identifiable photographs without the permission of all involved. Publishing pictures of a person in a public space, e.g. a group shot, may also require their consent unless the person clearly is not the main subject of the image and the picture does not cause them any damage, suffering or harm.
Do not advocate for or encourage the violation of this Anti-harassment Policy, Finnish laws, or venue regulations.
If you are being harassed by conference participants, venue staff, or any associated personnel or notice that someone else is being harassed, or have any other concerns, please contact a member of conference staff or contact us at workshoptrnm@list.hut.fi. If the person who is harassing you is part of our staff, they will be recused from handling your incident.